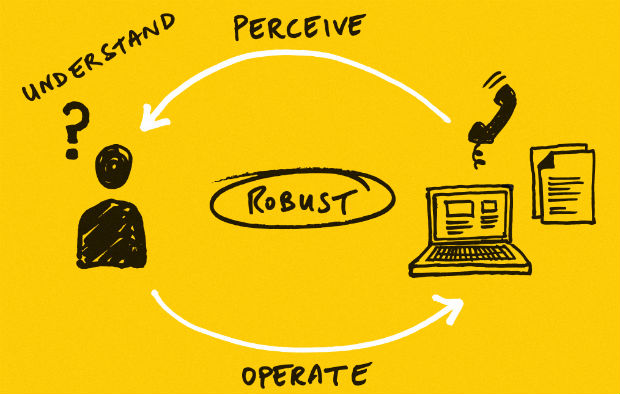 We regularly write about accessibility not just on this blog, but on blogs across GDS and across government. Here's a selection of some recent accessibility blog posts we've published.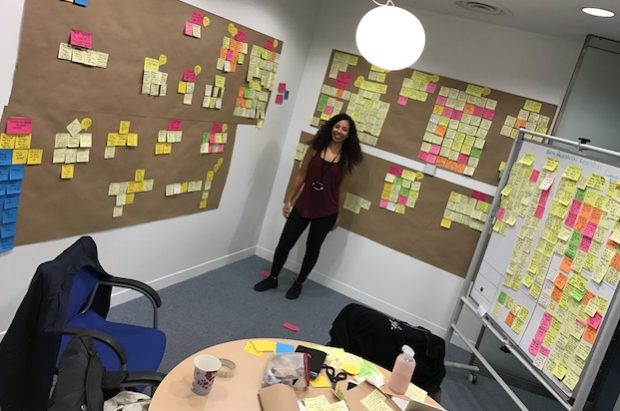 Digital Internship lead Hannah Turner explains how the expansion of the Home Office Digital Internship programme will build on work already done to attract new talent.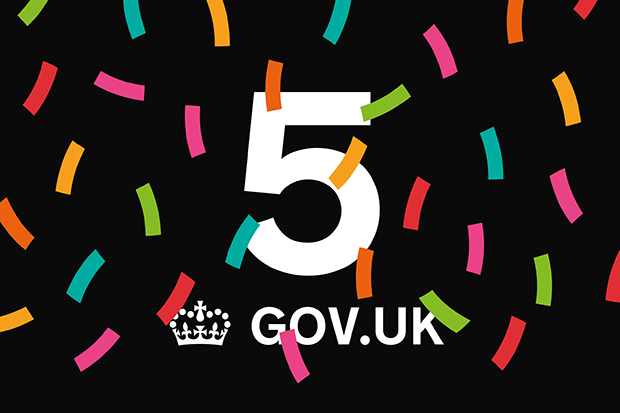 Five years ago, with agencies and other departments, GDS took 2,000 government sites and turned them into a single publishing platform. In this blog post, people inside and outside GDS tell us what GOV.UK means to them.
---
News and updates from the Animal and Plant Health Agency on science

This is for everyone: documenting how we're rebuilding inclusive digital services across the UK Government

Updates on the UK Agri-Tech Strategy

News and updates from the digital team at BEIS

News and updates from the team that provides the central hub for analysts and analysis in the Cabinet Office, and also coordinates a number of cross-government programmes, including Wellbeing and Horizon Scanning.

News and updates from the Charity Commission

The Civil Service does the practical and administrative work of government. More than half of all civil servants provide services direct to the public.

Where will you lead?

Insights into the Civil Service Fast Track

Connect; Citizens; Capability: Inspire; Innovate; Invest

Expert guidance for civil servants

The Committee on Standards in Public Life (CSPL) is an independent advisory non-departmental public body that advises the Prime Minister on ethical standards across the whole of public life in the UK. It monitors and reports on issues relating to the standards of conduct of all public office holders.

Find out news and updates about community interest companies

News and updates from Companies House

News and updates from the Competition and Markets Authority

Stories and observations from DH staff as they connect with patients, service users and staff as part of DH's commitment to increase engagement with front line services.

News and updates from the Environment Agency

News and updates from Design 102, the GCS Design Centre

News and updates from the Department for International Development

We will use this blog to keep you up to speed on all things digital at DVLA. We'll keep you updated on our progress and will let you know how our new services will meet the GDS digital by default service standard.

How the Driver and Vehicle Standards Agency (DVSA) is designing digital services and content to meet the needs of users, and to help you stay safe on Great Britain's roads.

News and updates from DWP Digital

A blog about how we're using performance analysis and data science in government

Real-life views of those decommissioning the UK's earliest nuclear sites safely, securely and cost-effectively in a way that protects people and the environment.

Programmes, projects and people delivering science and technology to the Ministry of Defence

Media updates from the Ministry of Defence news team

News and updates from Defra's Data, Digital and UnITy teams

Updates from Defra

News and updates from the Department for Transport digital team

News and updates from the Department of Health media team

We believe in working in the open. This blog is for designers across government to share their projects, ideas and concepts, or just to think out loud.

Official advice and information for driver and rider trainers from the Driver and Vehicle Standards Agency (DVSA).

News and updates from the Department for Education digital team

Transforming the way we buy digital in the public sector.

Digital skills are vital for both individuals and the economy. Digital inclusion is about having the right access, skills, motivation and trust to confidently go online. We use this blog to tell you about what government and its partners are doing to achieve this.

Blogs about digital in the health and care system by the Digital team at the Department of Health.

Find out about digital, data and technology people and skills activity across government

News and updates about digital transformation at the Department for International Trade

An Intellectual Property Office blog covering all the IP issues spotted during each episode of Dragons' Den.

How the Education & Skills Funding Agency is transforming services through digital

News updates from the Department for Education and the Government Equalities Office

News and updates from the Government Office for Science

A blog about the development of GOV.UK Verify, the new way to prove your identity when using digital government services.

GDS is leading the digital transformation of the UK government.

News and updates from the Government Equalities Office. We are responsible for equality strategy and legislation across government.

The official blog of the Government Science and Engineering profession.

The blog of vets working in UK government

Updates and news on the Government as a Platform work

This blog will bring you updates about what's happening in the Security Profession across Government.

The Technology Group at GDS works with government departments to make sure they have the right technology and capability to deliver great digital services.

News and updates on HMRC digital projects and exemplars

Guidance for tax agents, direct from HMRC - find out what's changing, and get the latest advice

Articles from guest historians and civil servants about the history of UK government.

An insight into the day-to-day activities of the Home Office Digital, Data and Technology team

News and updates from Home Office Media

News and updates on import and export licenses

News and updates from Innovate UK

News and updates from the Defence Infrastructure Organisation

Regular updates for DVLA's stakeholders, commercial customers and suppliers.

Product updates and news from the Government Digital Service's GOV.UK team.

News and updates from the HM Courts & Tribunals Service

We help UK healthcare providers to do more business overseas. We do this by promoting the UK healthcare sector to overseas markets and supporting healthcare partnerships between the UK and overseas healthcare providers.

News and updates from the Institute for Apprenticeships

Updates and information from the Intellectual Property Office

Update and news from the Libraries Taskforce

Insights, updates, and personal reflections from Lyn Romeo, Chief Social Worker for Adults at the Department of Health.

News and updates from the MHRA Inspectorate

How the Ministry of Justice is transforming the justice system using digital services and technology: news, updates and comment.

Insight and updates on the latest research and developments in marine and freshwater science from across government

Marine developments: news and updates about marine planning and licensing

Official advice and information about MOT testing from the Driver and Vehicle Standards Agency (DVSA).

News and updates from Medicines and Healthcare products Regulatory Agency

Official advice and information for lorry, bus, coach and van operators and drivers, from the Driver and Vehicle Standards Agency (DVSA).

News and updates from the National College for Teaching and Leadership

The Low Pay Commission (LPC) is an independent body that advises the government about the National Minimum Wage

News and updates from Natural England

News and updates from the Office of the Public Guardian

News and updates in social care inspection

News and updates on education inspection

News and updates from the Public Health England screening programmes

Bringing new policy tools and techniques to the UK Government

The official blog of Public Health England, providing insight and commentary on all aspects of public health, including health protection, health improvement, wellbeing, data and knowledge

News and updates from the Defra team.

This blog from the Department of Health shares news, views and information updates for anyone working in - or receiving support from - the care and support sector.

News and updates on video surveillance

News and updates on teaching from DfE

About the technology behind GDS digital products.

News and updates from Ofqual, the Office of Qualifications and Examinations Regulation

News and updates about The Queen's Awards for Enterprise

We're a group of leaders across the Civil Service working to transform government together so that it works better for citizens and businesses.

News and updates from the Troubled Families Programme

News and updates from the UK Commission for Employment and Skills

News and updates from UK Export Finance

The UK Space Agency is responsible for all strategic decisions on the UK civil space programme and provides a clear, single voice for UK space ambitions.

User research news and case studies from GDS and across government

News, updates and information for veterans

Updates and comment from Viv Bennett, Director of Nursing at Department of Health.

No blogs found

Please try:

searching again using different words
removing your filters